A Day Outdoors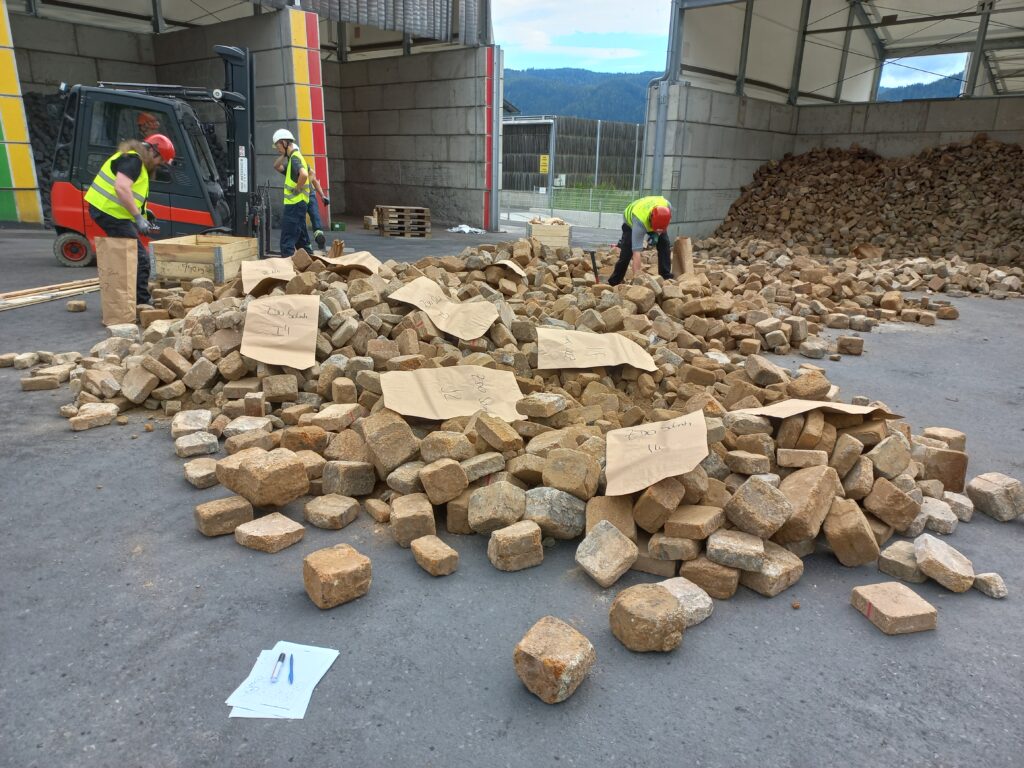 Usually, one thinks of the workplace of a scientist as a place with a lot of white coats and sterile laboratory rooms. And this is often true, but there are also workplaces and working days that look completely different – especially when you deal with the topic of refractory recycling. For example, when the six of us sampled 150 t of used refractory material (refractory bricks at the end of their furnace journey) by hand at a sunny 25°C day for the EU-funded project "ReSoURCE – Refractory Sorting Using Revolutionizing Classification Equipment".
But what is the best way to take samples out of 150 t of bricks? In principle, the principle always applies that the part of the sample that ends up in the laboratory for analysis (usually no more than 10 g) should reflect the entire sample quantity (in this case, at least 150 t). Whenever the sample is particularly homogeneous, let's say consists of only one material and one size, this can be easily implemented.
However, this is not the case with recycling material and there are also significantly more aspects to consider. Because in the furnace of a cement plant, steel works, and so on, not only one type of refractory material is used, but several. In addition, the bricks have very different sizes. Some are almost in their original size; some are partly crushed and some even very fine. To make matters worse, the used material is no longer pure because it was in contact with different substances. So, the list of things to consider when sampling recycled material is getting longer and longer. Naturally, a lot of planning had to be done before we could actually start sampling. We had already examined the excised material pile twice on site, taken random samples to get a rough overview of the variety of materials, consulted extensively with colleagues, collected as much information as possible, in order to then work out a detailed standard-compliant sampling concept. But then one afternoon we found out that the excised material that we wanted to sample should be processed in the recycling center the very next day, so things had to be done a little faster than planned. We quickly organised equipment, cars and, above all, colleagues for the next day. Thanks to the high level of motivation in our team, we were actually able to spontaneously round up five colleagues, all of them ready at 8 a.m. the next morning, dressed in protective gear. After a brief final discussion, it became clear to us that we could only pile up 50 t of the 150 t and the carefully and standard planned grid also had to give way to a more pragmatic approach.
And then for a few hours it was our job to fill pieces of bricks into paper bags by hand and, above all, to document everything properly. On that day, we filled a total of approx. 1.2 t of bricks into paper bags and another 4.2 t into so-called big bags. We also sampled 25 kg of fines. And in order to be able to assign everything correctly as the project progressed, we also documented the sampling with over 40 photos.
However, sampling is only one part of the work, respectively it's beginning, because the quantities of samples also have to be transported, stored, labelled, documented, processed and finally analysed. To drop some numbers here: Altogether we sampled and stored almost 7t of the 150t material. Of this, 1.6 t have already been screened, 15 paper bags (with 99 bricks each) sorted and classified by hand, more than 1 t broken and divided and more than 200 analyses for the laboratory put out to tender.
At this point, a big thank you must also be given to everyone involved so far for their help and flexibility. We really appreciated your support! But why all the effort, you might wonder? Well, sampling in particular is the be-all and end-all for the entire course of a project. Mistakes that are made here affect all results, e.g. if only the surface of a pile is sampled and a completely different material accumulates in the lower layers or if impurities are not taken into account. In addition, there is currently a gap in substantial data about the recycling material, that needs to be filled for our further research. We are therefore eagerly awaiting the first results of the numerous analyses in order to discuss and interpret them with our project partners and to continue working on sensor-based sorting. In any case, one thing has already become clear to us, namely what manual sorting means, and that sensor-supported sorting is urgently needed as a replacement!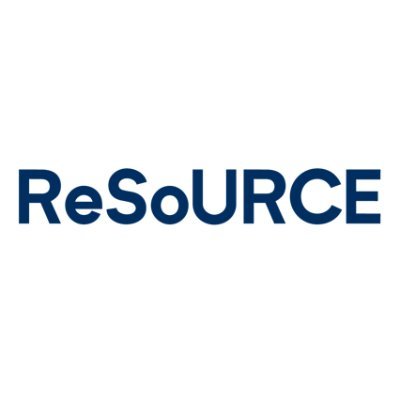 Author's Portrait
Simone Neuhold
Dr. Simone Neuhold currently works for RHI Magnesita. Before she joined the company she was hired at Pilkington Deutschland AG/NSG Group. Simone studied at the TU Graz Chemistry and Advanced Materials Science, and at the Montanuniveristaet Leoben Waste Management and Waste Processing Technologies. Her research interests are recycling of mineral wastes, materials science and oekodesign.