After the Sampling is Before the Examinations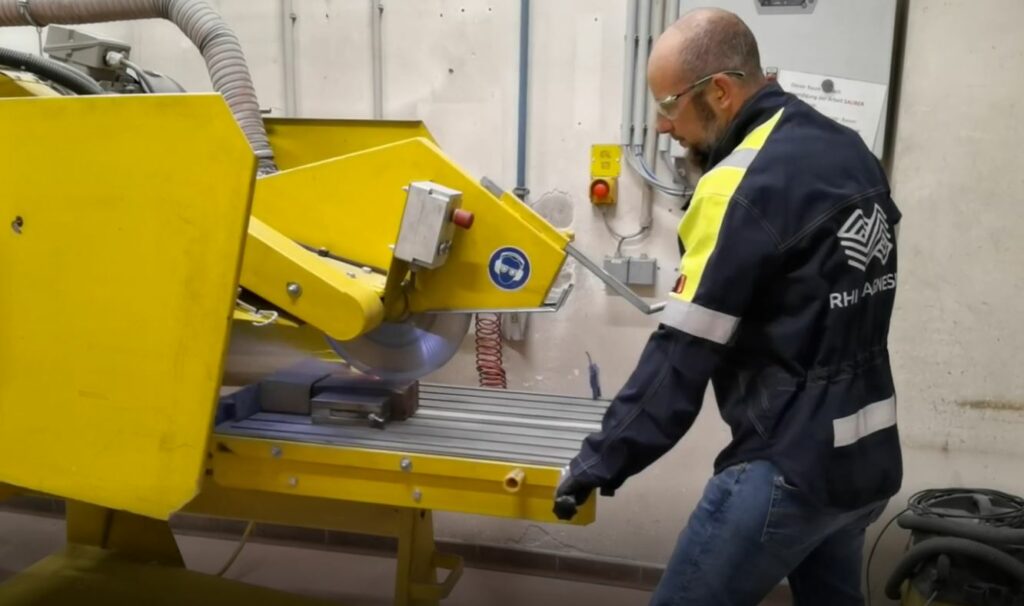 A while ago, we reported on this blog how we selected bricks of used refractory material for our research project. Here is what happened next:
After the stones from Mitterdorf were brought to our team in Leoben, we assigned a number to each sample. This is necessary to register them in our depot. RHI Magnesita's depot includes raw materials, samples from our production sites, and much more. With some 10,000 samples stored in Leoben, the registration is an essential step to ensure that nothing is mixed up and that we are able to find again what we once included.
The bricks are now waiting for further examination, first on the list are chemical and mineralogical tests. To guarantee that a scientific examination is possible, we had to decide for each brick from where exactly we should take samples. Especially in the case of building blocks, there are often large differences between the hot and the cold side of the brick. The bricks have been cut with a diamond saw blade and the cut surfaces were cleaned with compressed air so that we can rule out any potential contamination from the cutting process. The saw we used had its own dust extraction so that the employees were protected from the dust that is unavoidable when cutting such bricks.
After the samples were prepared in this way, they are now passed on to the various examination areas in Leoben or sent to our project partners abroad.
Partner