How We Learned to Lead a European Project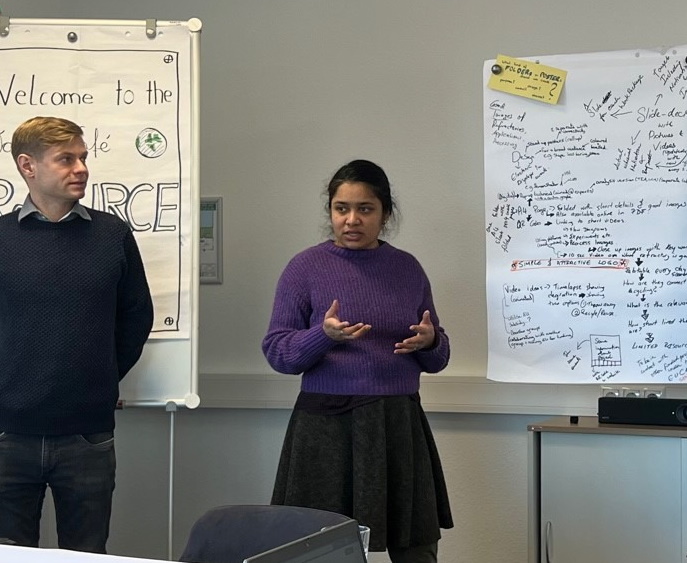 In a big company like RHI Magnesita, we hear the term 'Project Management' a lot. But, when it comes to European project management, I think we seldom heard this term before ReSoURCE as we were always taking part as a partner in such projects. As the term sounded new to us, the task was also new to us when we wanted to shape the whole consortium and bring its members together. However, we took it as a challenge and submitted the proposal in September 2021 with partners from Austria, Germany, Norway, UK and Ireland. To our surprise, we received the proposal results just before Christmas! What a great Christmas present – one cannot ask for more!
With great enthusiasm, we signed the declarations in the European portal in December 2021. The European portal is a platform where the project consortium members can communicate with the European commission. Each funded project will also get an EU Project Officer from the European commission for all sorts of communication and support for the project execution. Then comes the signing of the Grant Agreement, the next step in the process of getting money from the European Commission. The grant agreement is the main legal document with all defined terms and conditions that has to be signed between EU and all consortium partners before the start of the project and before any money transaction can take place. Well, everything ran according to plan until that point. But then the fact that EU and UK have not yet signed any co-operation agreement so far caused some issues, because it meant that our UK partner was prevented from getting the funding! So, now it came to a point where we as a lead partner should talk to the consortium partners and make the decision if our UK partner should be part of our consortium or not! When we were right in the middle of this dilemma, we received good news from our reliable source in Austrian Funding Support that UK institutions will get a backup funding from UKRI (United Kingdom Research and Innovation), a UK governmental funding organization. That was fantastic, as we didn't want to lose our UK partner in the process of preparing the Grant Agreement.
How is it even possible without any technical difficulties to do something with any portal? Yes, we got technical difficulties in the European portal where we want to get a green tick mark in all the specified sections but for some reason, we always had a red cross symbol for some sections even though we filled all the necessary info. Finally, we got it solved with the technical support team from European commission. The preparation of all details for our Grant Agreement was not easy as we are doing this the first time as a consortium leader; and in addition to our own inputs, we needed inputs from all consortium partners, and we had to make sure that everything was correct. Anyhow, we couldn't sign anything without the approval of our Legal Team and believe me, it was not easy for them as well. But I have to thank our Legal Team as they did a fantastic job in supporting us throughout the process. Finally, we signed the Grant Agreement for the project ReSoURCE. Then came the consortium agreement – an agreement which defines the terms and conditions within the consortium members. We had several meetings and for each of these meetings, a legal person from every institution should be present. But due to the holiday season, at least one legal person was missing from at least one institution in every meeting which made our lives harder. It was a difficult journey but somehow, we managed to get all comments in and finally come to an agreement. We already thought that we were done with this task, but then came the signing. The signing of the consortium agreement took some extra time as well, as many legal people were on vacation at that time.
Finally, the consortium agreement also got signed and we received the money from the European Union and transferred the shares to all our partners. With great enthusiasm, we started the kick-off meeting in Leoben in June. It was a great meeting for three days – even our CEO Mr. Stefan Borgas was part of the first day session and gave a welcome speech to our consortium members.
Our first deliverable was due already by the end of July. In this, we collected all the information for the website creation of our project ReSoURCE and presented it as a neat first deliverable submitted to the EU portal on 31st July 2022. The next deliverable was not far away, and we submitted not one but two by 30th November 2022.
Almost at the end of the year we had our next team meeting, the M6 meeting in Aachen, Germany, where our hosts were LSA and ILT Fraunhofer. We had an awesome welcome by the hosts, and I can see a great interest and enthusiasm from my team in this meeting. We have created a work plan for the next deliverables and for the next M12 meeting which is planned to be held in Norway where SINTEF and NEO will be our hosts.
At this special time of the year, I would like to extend my warm wishes and sincere thanks to my great team who were always dedicative and responsible for their duties. I wish you all a Happy New Year and certainly as a Project Coordinator I expect none other than the same commitment and excitement for the Project ReSoURCE throughout the whole year!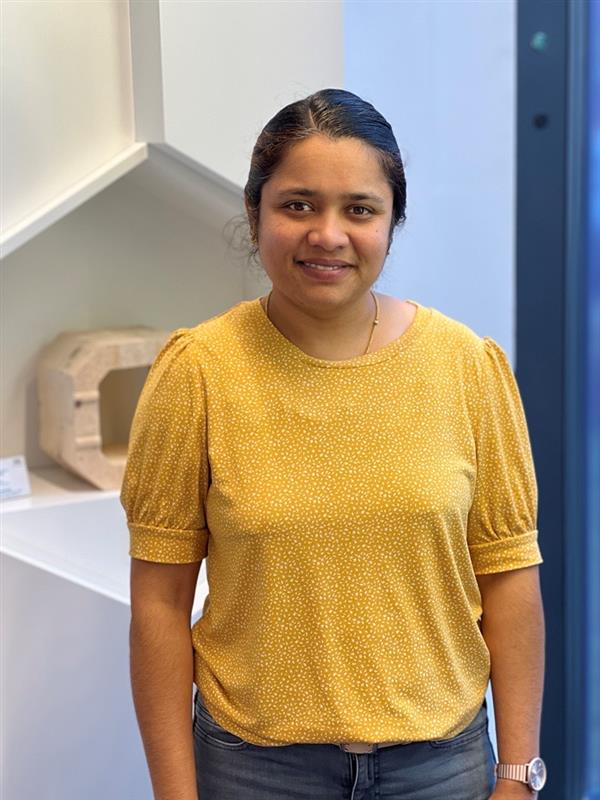 Author's Portrait
Saranya Azhaarudeen
Dr. Saranya Azhaarudeen studied at the Technical University of Denmark and has a PhD in Surface and Coatings Technology. She is Innovation Management Professional at RHI Magnesita and Coordinator for the project ReSoURCE.
Partner