Interview with Interim Project Manager Ramona Oros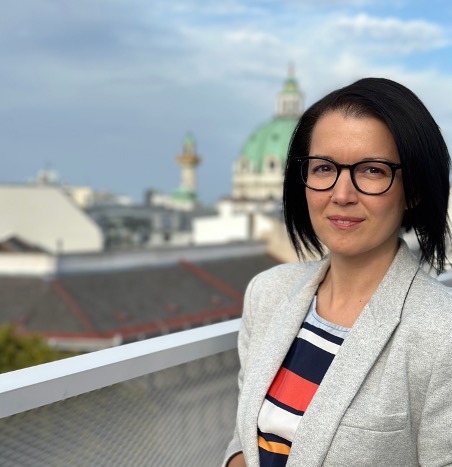 Ahead of Saranya's maternity leave starting in December 2023, our former science communicator Carmen Loew (CL) did an interview with Ramona Oros (RO), the interim project manager for ReSoURCE at RHI Magnesita.
CL: Hello Ramona, welcome to the ReSoURCE Team! Did you have the chance to meet some of the new colleagues?
RO: Thank you, yes, I met Alexander and am looking forward to meet more people.
CL: Ramona, what is your professional background? Are you a material scientist?
RO: Yes, I am a telecommunication and material scientist. I have a PhD in Telecommunication and Material Sciences. I also have master's degree in international business administration.
CL: I assume that this is not the first time that you are working for an EU project, correct?
RO: Yes, that is correct. I have worked with EU funded projects for the last 12 years. I have been involved with around 20 EU projects and fifteen different funding schemes addressing research and innovation topics covering education to industrial relevant topics.
CL: Are you familiar with sustainability topics?
RO: Yes, I worked at EIT Digital before. EIT Digital's (https://www.eitdigital.eu/our-community/purpose/) goal is to create a strong digital Europe that upholds European values of inclusivity, fairness, and sustainability. For this, the focus was on building the next generation of digital ventures, products, and services, while also nurturing digital entrepreneurial talent to address the digital transformation challenges and green transition at the forefront of digital innovation.
CL: What do you find most interesting about ReSoURCE?
RO: I know that the availability of raw materials is a concern in the EU, and what ReSoURCE is aiming addresses this concern while considering to reduce CO2 emissions and energy consumptions.
CL: Our project is an international one. Your name suggests that you also have an international background. Correct? If so, where are your roots and in which countries did you live before?
RO: Indeed, I'm Romanian by origins and moved abroad after finishing my education. I've started my career in Austria from where I moved to Belgium to come back to Austria 5 years later. I can say that Austria is for me home, and where I have the slopes close as I love skiing. During all my journey I'm worked physically and remote in international team across Europe and not only.
CL: What are you most looking forward to?
RO: I'm excited to be part of this team and bring my contribution to such a highly innovative project. I'm looking forward to meeting the project colleagues and start a fruitful collaboration.
CL: Thank you for taking the time to answer our questions. I wish you all the best in your new role.