Our ReSoURCE M12 Meeting in Porsgrunn, Norway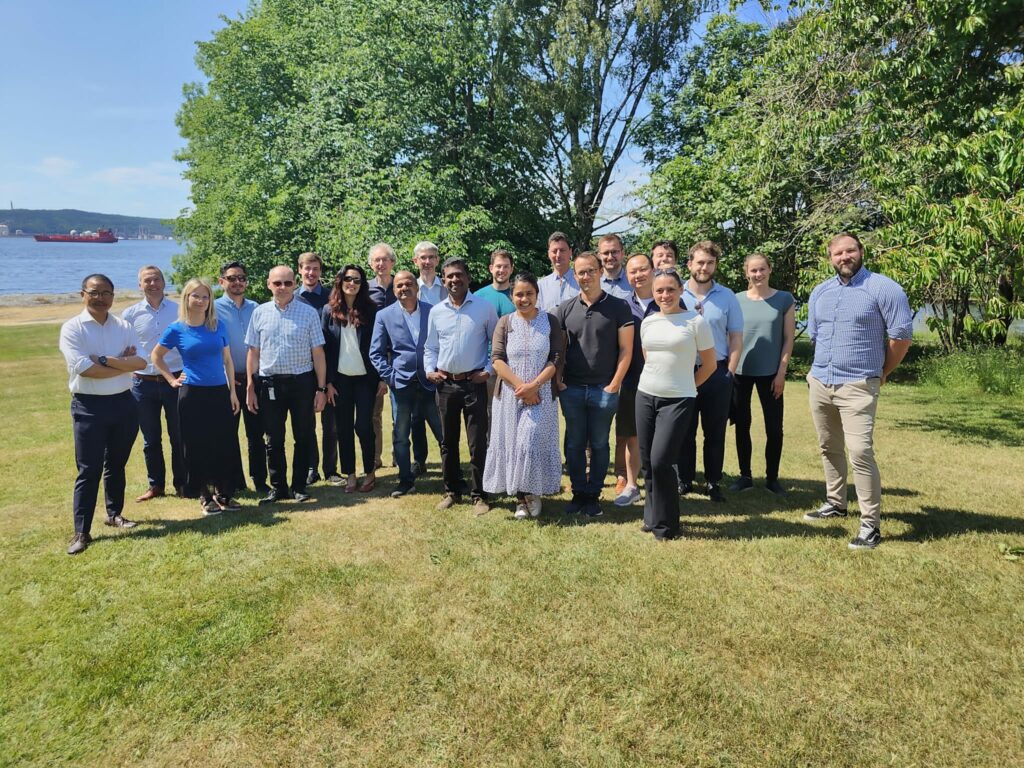 The M12 meeting week started with a morning flight to Oslo, Norway on Monday morning (12th June 2023). Oslo welcomed us with a beautiful summer weather. From here we drove straight to Porsgrunn, Norway, with our RHIM team: Alexander Leitner, Carmen Loew, Sandra Koenigshofer, Stefan Heid, and me. It's a two and half-hour car journey from Oslo to Porsgrunn but, anyhow the beauty of Norway kept the trip interesting, and it was worth looking out the window as a co-passenger! We arrived at the hotel and went out to explore the Langesund beach as a team. When we came back, we were already behind our scheduled arrival time so we had to quickly get-ready for an optional dinner, planned by SINTEF in the restaurant Michel Seylmagers Hus in a 270-year-old building in Porsgrunn. The building that had been preserved by the Porsgrunn community, came with a chilling ghost story, exquisitely told by the restaurant owner. Even more than the menu, which was great, the time spent with our consortium members was excellent. It gave a great cheer-up and enthusiasm to start our M12 meeting the next morning. Special thanks to Akhilesh, Chandana and Kristin for finding such a special place!
The next morning, at 8.00 a.m. outside Hotel Vic, there was standing a bus to take us to Adminiet, the meeting venue. At 8.15 am, all consortium members sat inside the bus and took a ride to Adminiet. On the way there, the bus driver took us through the Heroya Industrial park, the main industrial site in Porsgrunn where big companies like Air Liquide, Equinor, Yara have their industrial sites located. After passing the industrial park in few minutes we reached our meeting venue. What a great and peaceful location near the seashore! Yet another great location, the SINTEF team found for us. The meeting started at 9 a.m. as planned, beginning with a technical overview by Alexander Leitner where he described what had been achieved technically in last year. This was followed by presentations of work package 1 to 8.The lunch was very well arranged in an open outdoor location which had a great view to the sea. After the lunch, we had presentations from work package 9 to 11 followed by a media training by Carmen Loew. What I could see was the great engagement from the team during the technical discussions as well as having fun during the media training. After a fruitful day, we went to our hotel for refreshing from where we were picked up to go back again to Langesund Bad restaurant for our dinner arranged by SINTEF. Thanks to the restaurant manager who welcomed us with a great welcome speech about the history of the restaurant. After 10 minutes of his speech he mentioned that he could talk even for 4 hours about the history of the place, so anyhow, I was quite happy that he decided to end his talk after 20 minutes. We finished our dinner very soon and since the weather was over-whelming some of the consortium members went for a quick swim in the North Sea late at a bright Norwegian summer night.
The next morning, Wednesday, we were again picked up by the bus to go to SINTEF's powder facility. It was exciting to see SINTEF's facility and the various scalabilities that their machines can accommodate to. After a one hour planned visit in the facility, we went back to the meeting venue where NEO was showcasing their hyperspectral camera setup to characterise different materials. It was truly amazing to see how physics work there. Thanks once again to the SINTEF and NEO team for demonstrating their facilities and camera setup. Then the meeting continued with the General Assembly. Many points were discussed and agreed between the consortium members. The general assembly was followed by the kick-off for Demonstrator B. After the lunch break, we had the second part of the media training. The meeting ended soon after that. Some left for their hotels and some others directly to the airport. I once again would like to thank SINTEF and SINTEF's secretary Haldis for arranging the event in such a well-organised manner.
The RHI Magnesita team left to Oslo and had a great dinner at an Indian restaurant there followed by a long walk in the city. The next day we left the hotel to see NEO's facility where we were welcomed by Julio andn NEO's team with a great lunch in their canteen. NEO's facility was great and the advanced instruments they have were quite over-whelming. Thanks to Julio for his hospitality and taking care of us from the arrival in Oslo until our departure from NEO. Finally, we drove back to Oslo airport and caught the flight back to Vienna. I am still impressed, what an effective trip this was with fantastic discussions overall! I would like to say thanks to each and everyone of our consortium member to make the M12 meeting a huge success – And now it's time to prepare and plan for our first review meeting with our EU Project Officer which will take place in the end of January or the beginning of February 2024!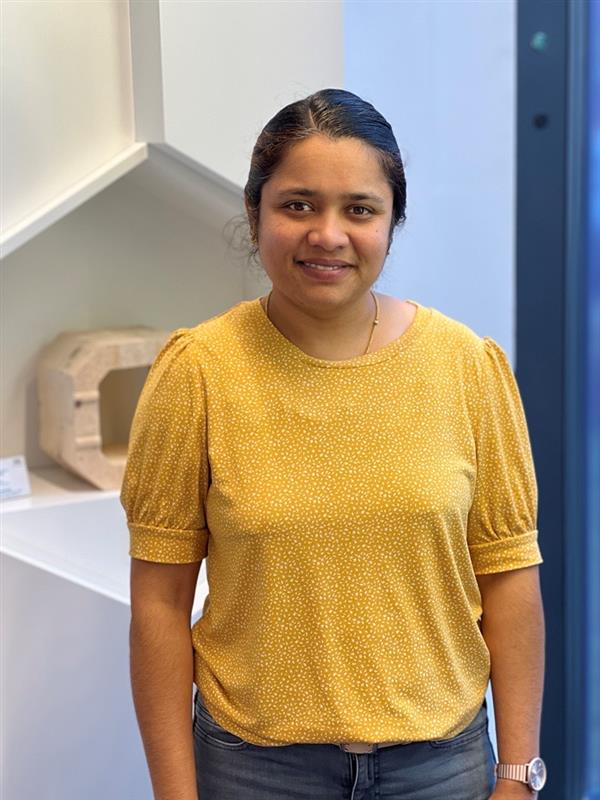 Author's Portrait
Saranya Azhaarudeen
Dr. Saranya Azhaarudeen studied at the Technical University of Denmark and has a PhD in Surface and Coatings Technology. She is Innovation Management Professional at RHI Magnesita and Coordinator for the project ReSoURCE.
Partner